FACTA UNIVERSITATIS
SERIES WORKING AND LIVING ENVIRONMENTAL PROTECTION, Vol. 6, No 1, 2009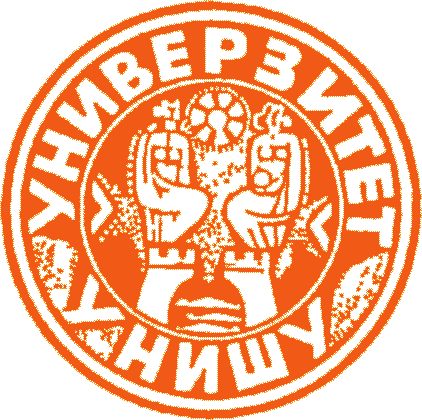 ---
Contents
Margaret A. Briggs-Kamara, Friday B. Sigalo, Yehuwdah E. Chad-Umoren, Ferdinand A. Kamgba
TERRESTRIAL RADIATION PROFILE OF A NIGERIAN UNIVERSITY CAMPUS:

IMPACT OF COMPUTER AND PHOTOCOPIER OPERATIONS
G.O. Avwiri, Y. E. Chad-Umoren, P.I. Eyinna, E.O. Agbalagba
OCCUPATIONAL RADIATION PROFILE OF OIL AND GAS FACILITIES

DURING PRODUCTION AND OFF- PRODUCTION PERIODS IN UGHELLI, NIGERIA
Margaret A. Briggs-Kamara, Alaiyi G. Warmate, Yehuwdah E.Chad-Umoren, Chukwuemeka M. Ibechedor
NEUTRON ACTIVATION AND FLAME ATOMIC ABSORPTION ELEMENTAL ANALYSES OF SELECTED HAIR DYES
Dejan Brkić
ARE FOSSIL FUELS THE MAIN CAUSE OF TODAY'S GLOBAL WARMING?
Peter Križan, Ľubomír Šooš, Đorđe Vukelić
A STUDY OF IMPACT TECHNOLOGICAL PARAMETRES ON THE BRIQUETTING PROCESS
Vladan Pešić, Predrag Janković
BIOTECHNOLOGY AND SUSTAINABLE AGRICULTURE
Predrag Stanković, Ivan Krstić, Emina Mihajlović
ENGINEER'S STRATEGY FOR AIR POLLUTION CONTROL
Milica Bogdanović
WIDELY KNOWN CHEMICAL ACCIDENTS
Stanimir Živanović
ANNEX TO THE ANALYSIS OF BELGRADE ENVIRONMENTAL ENDANGERMENT BY

NITROGEN OXIDES FROM THE ENGINES IN ROAD TRANSPORT